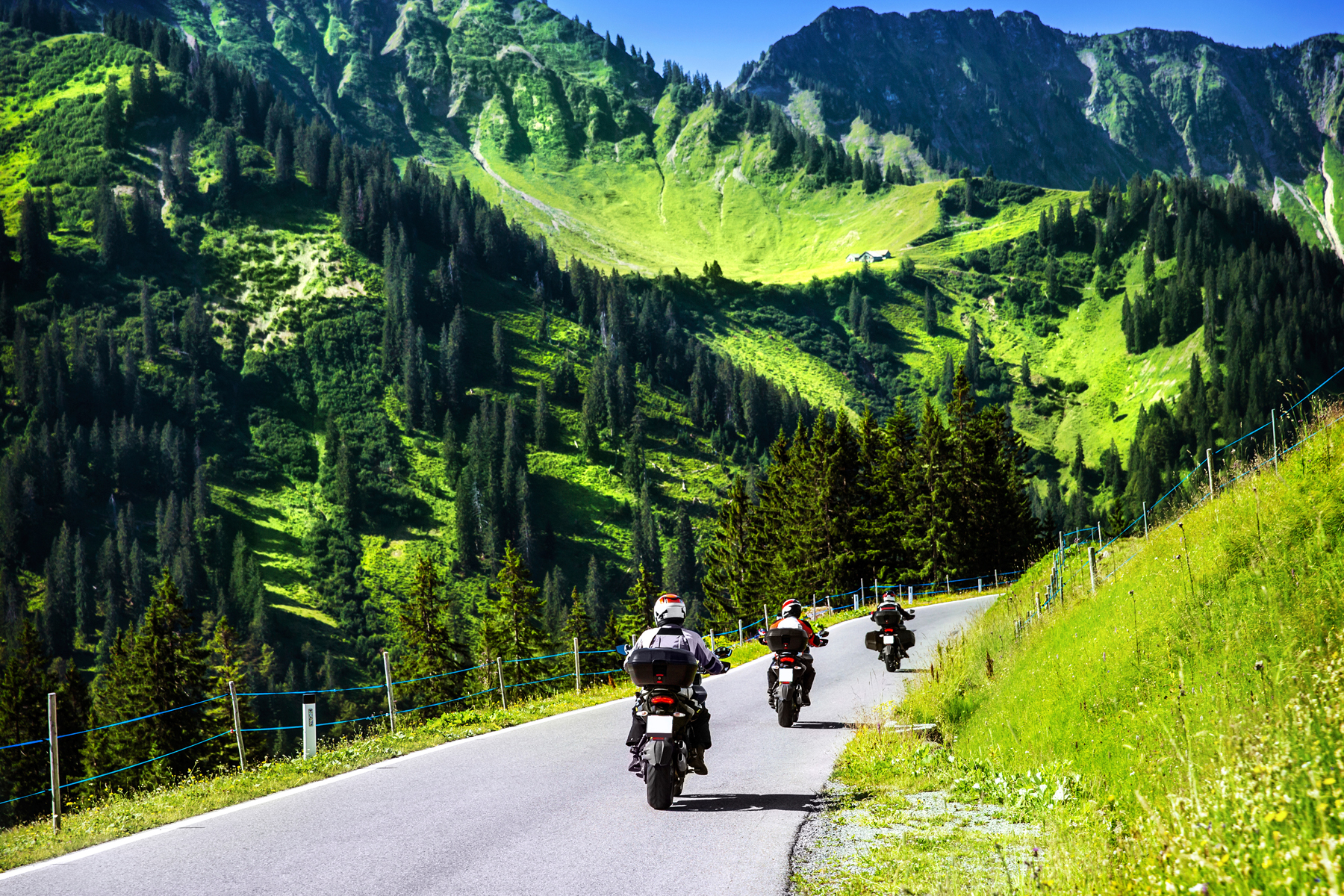 Ride with Us!
About Us
Founded in 2016, MSTR has nearly 200 active participants, including representation from several midwestern states as well as Canada. While our riders own all makes and models of motorcycles, from Aprilia to Yamaha, our common bond is our passion for riding. The members of MSTR, known to us as MSTRiders, travel to great riding destinations both near and far, becoming better riders and building camaraderie along the way.
As responsible members of this club, we take our sport seriously and act responsibly. We endorse a riding enjoyment and safety culture that embraces an ATGATT (All The Gear, All The Time) mindset. Some of our members are former racers and many others have participated in track days, where riding skills can be improved in a secure environment. As our "middle name" indicates, many of us enjoy spirited sport riding, but always responsibly and within safe limits. Our club is designed to offer something for everyone – all types of riders and all different skill levels – from beginner to expert and everything in between.
If you're looking to meet others who share your enthusiasm for motorcycling… ride with us!
---
Here's what we did in 2022
Our 2022 riding season started in April with one of our favorites, the Missouri-Arkansas (MoArk) event. In May, we were back in the Smoky Mountains at the Michigan Renegade Mountain Ride (MR2). We then visited Pennsylvania for the Seven Ranges Ride (7R2) in June. In August we were in southeast Ohio for the Barn Burn Raid (BBR). We wrapped up the Michigan riding season in mid-September with the Tip of The Mitt (TOTM) in Bellaire, Michigan. We wrapped up 2022 with back-to-back events; Riding On The Edge (ROTE) in late September and then the Fall Color Ride (FCR) in October.
We've updated the Events page with dates for our 2023 events so you can start planning and booking your vacations.
Visit our Smugmug site to see MSTRiders enjoying themselves at the 2022 events and at many of our other events throughout the years.
To join the MSTRiders, or renew your membership, please go to the Resources page to download the form you need. We'll begin accepting 2023 memberships on November 1st. You'll also find information on how we ride as a group, how to set up your GPS and how to setup your motorcycle's suspension.